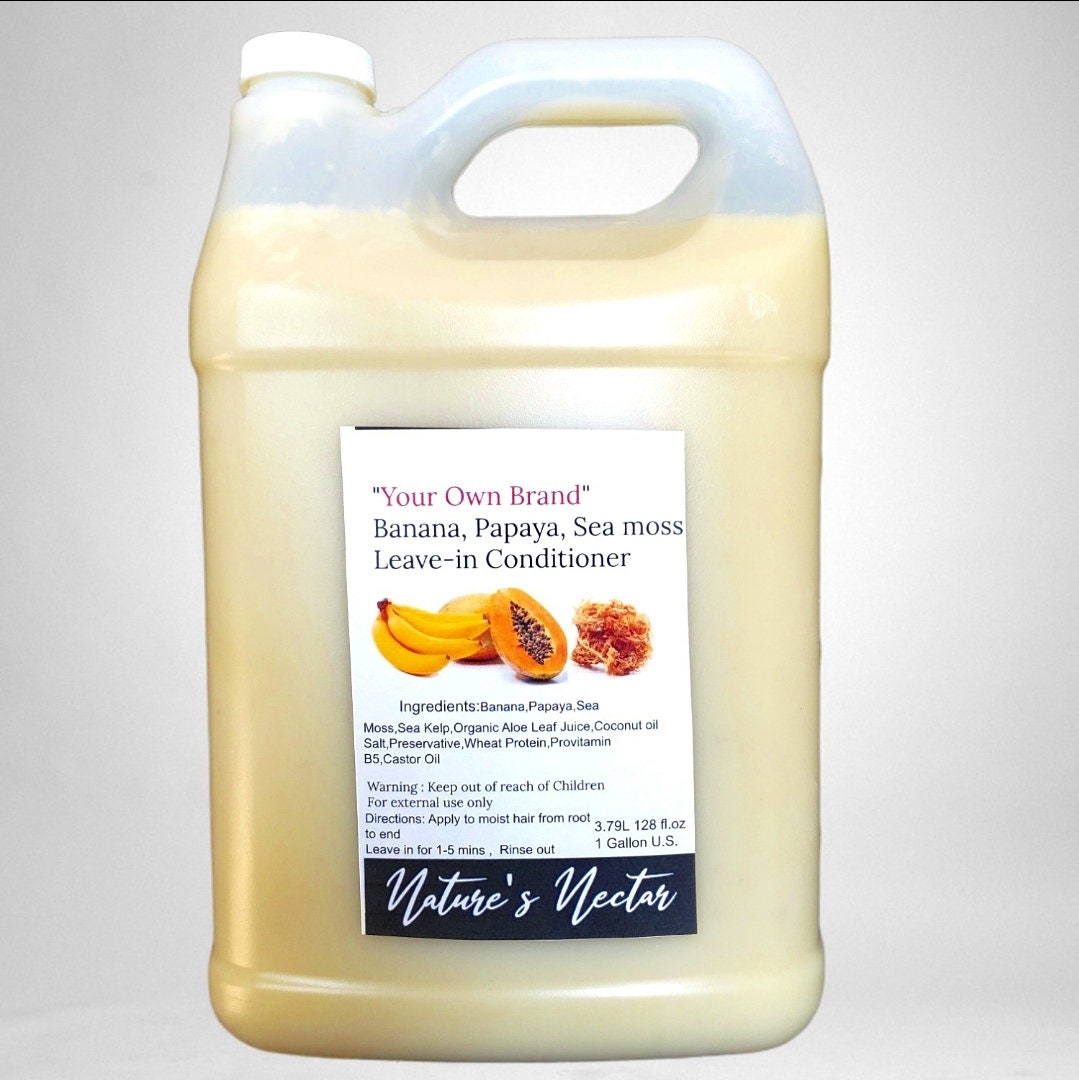 My Banana, Papaya, Sea moss Leave-in hair conditioner is refreshing and rich, formulated with potassium filled Banana, sebum boosting Papaya, vitamin and mineral packed Sea moss, soothing organic Aloe vera, strengthening Sea kelp and much much more!

Product Highlights:

Straightforward, effective ingredients

Rich formula with real Bananas, Papayas, and Sea moss leaves hair feeling soft, smooth and full

Great smelling leave in conditioner for all hair types


Instructions
Apply to wet or dry hair.
Using hands or comb work conditioner through covering the entire hair shaft from root to end. Leave in or rinse out
Use as often as needed
Avoid contact with eyes. In case of contact, flush thoroughly with water.


Ingredients: Banana,Papaya,Sea Moss,Sea Kelp,Organic Aloe Leaf Juice,Coconut oil Salt, Natural fragrance Preservative,Wheat Protein,Provitamin B5,Castor Oil

DISCLAIMER: Products contain herbs and essential oils, it you are allergic to these types of items please don't use the products, not liable or responsible for illness or allergic reaction. Please read instruction and always do the 24 hour skin test as stated.Do not eat.



All Sales Are Finale No Refunds Because Of The Nature Of The Products
I cannot wait to use it this weekend. I received the item last Sunday.
Rich and thick and makes my hair super soft.
My clients love this product!!!
Thank you for making excellent high quality products.